How to assemble the measuring instrument¶
This section explains how to assemble the measuring instrument. You will need to bring the different elements together before assembling them. Here is the list:
Note
Linked references are from the AliExpress marketplace; obviously, it is certainly possible to obtain equivalent material wherever you want.
You will also need for many tools such as screwdrivers, column drill, drill bits of various sizes, hole saw, chamfering cutter, cutter, soldering iron, solder, etc.
Step 1: drill holes in the casing¶
The fan will be installed at the back side of the casing to prevent rain to enter. Its main role is to prevent temperature rise inside for a more accurate measurement. Near a border, drill a big hole for ventilating, and four holes for fastening screws.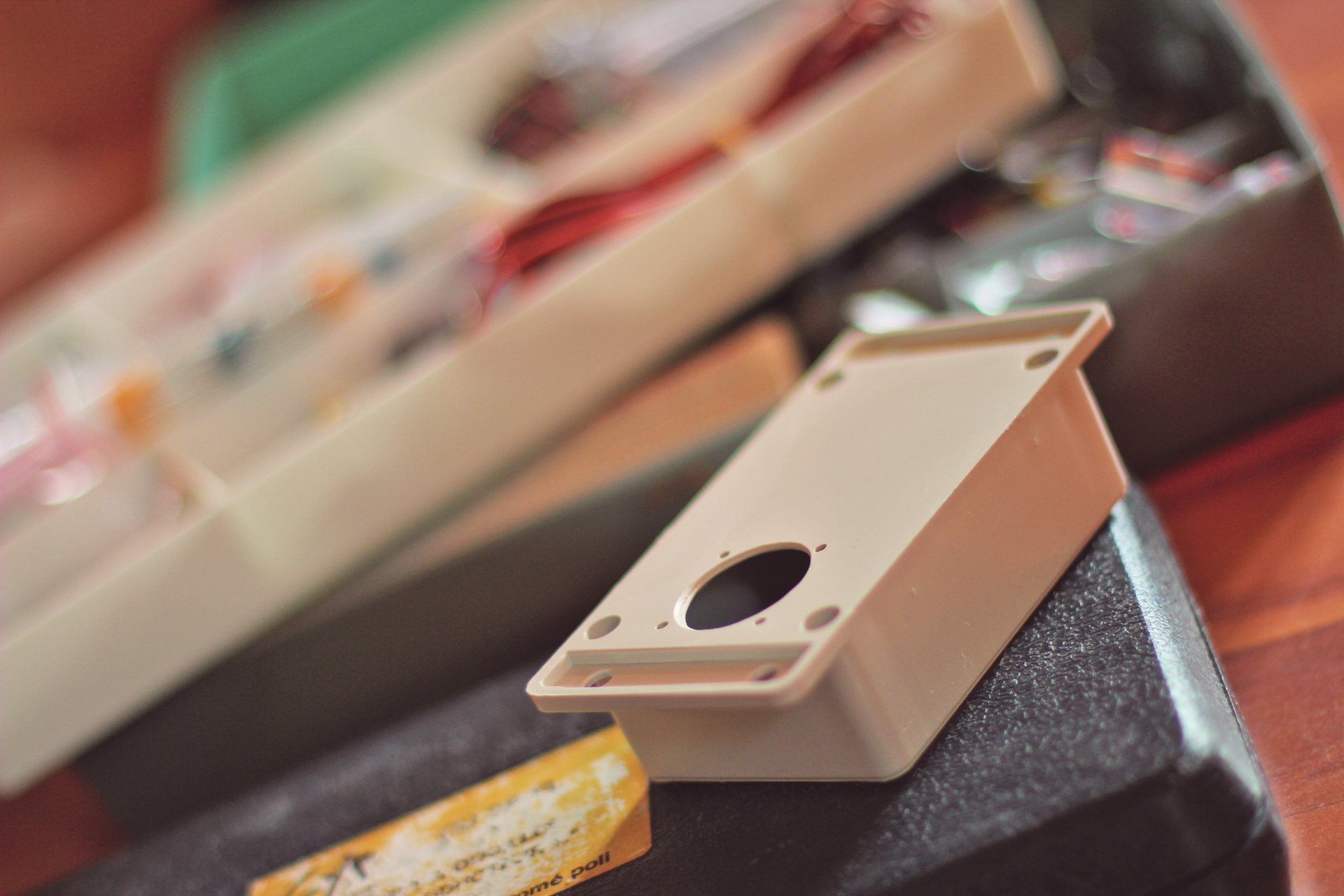 The infrared module will be watching for the sky. Drill a hole on the front cover for it, facing the back side fan hole. Drill a second chamfered hole nearby, for a fastening screw.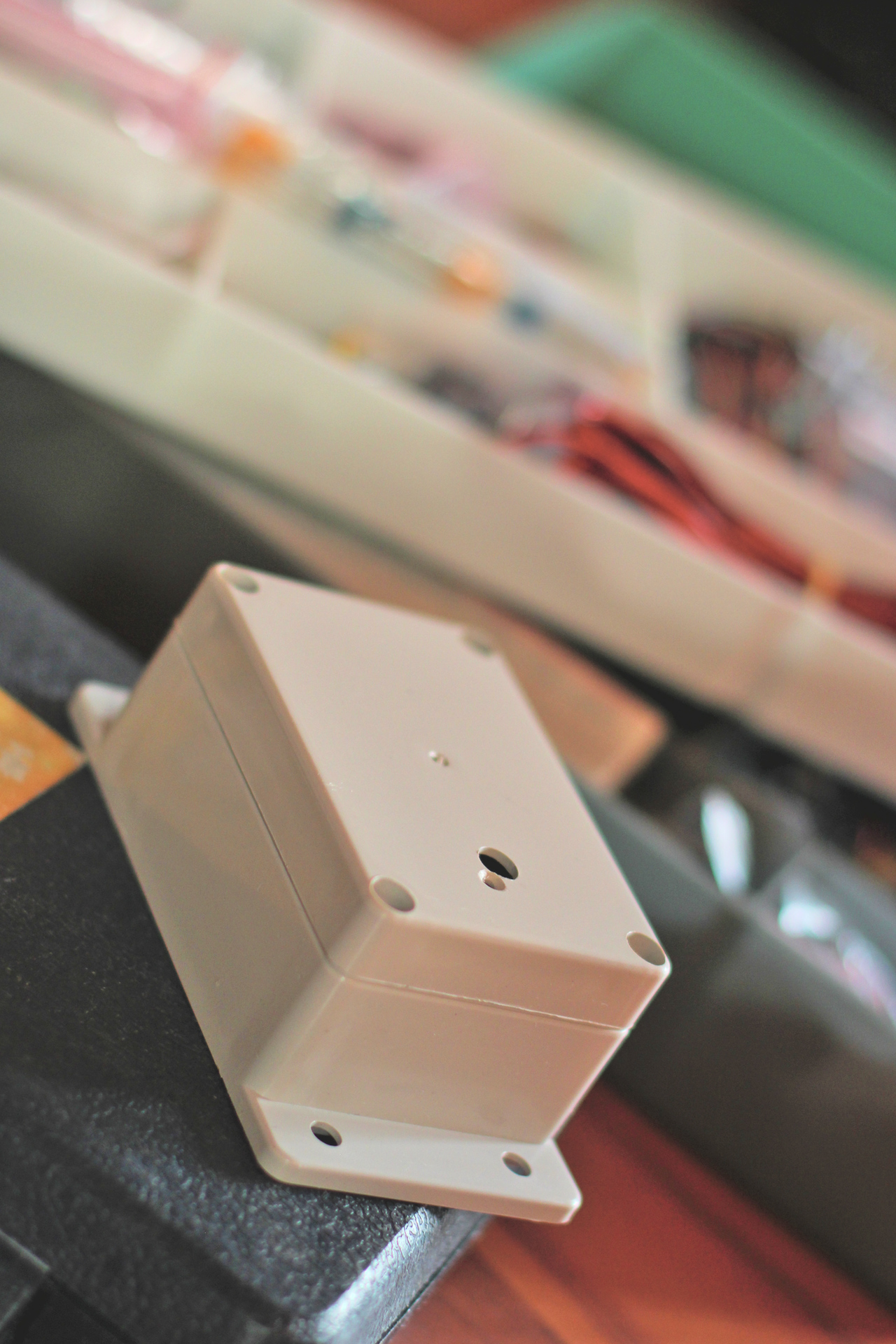 The USB cable will be plugged by the bottom side of the casing. Drill a big hole for hit, protected by a recycled rubber grommet.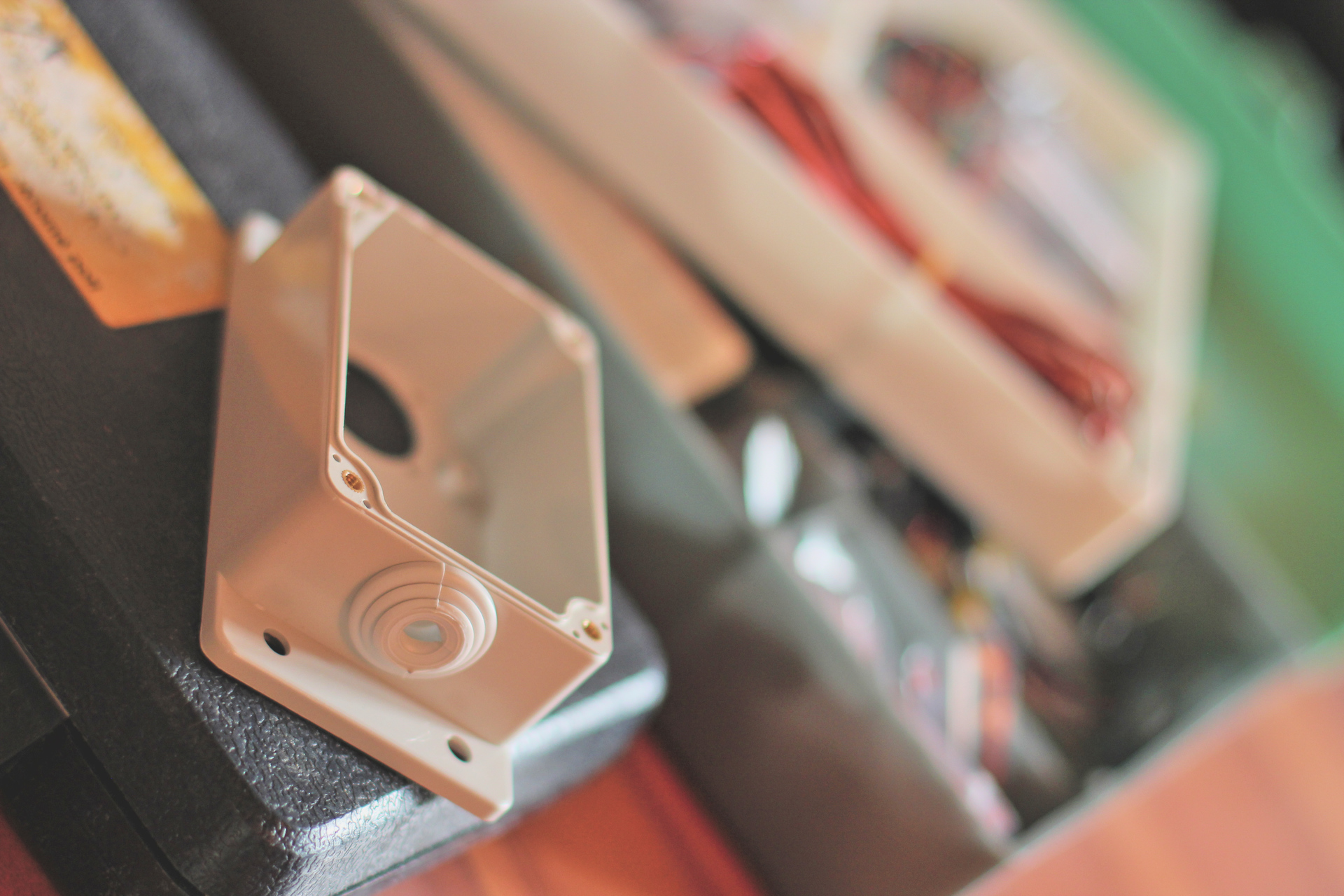 Step 2: prepare the components¶
The Arduino board and the infrared module are shipped with male pin headers to be soldered. The waterproof housing is shipped with a gasket to be correctly installed in the groove of the casing cover designed for this purpose.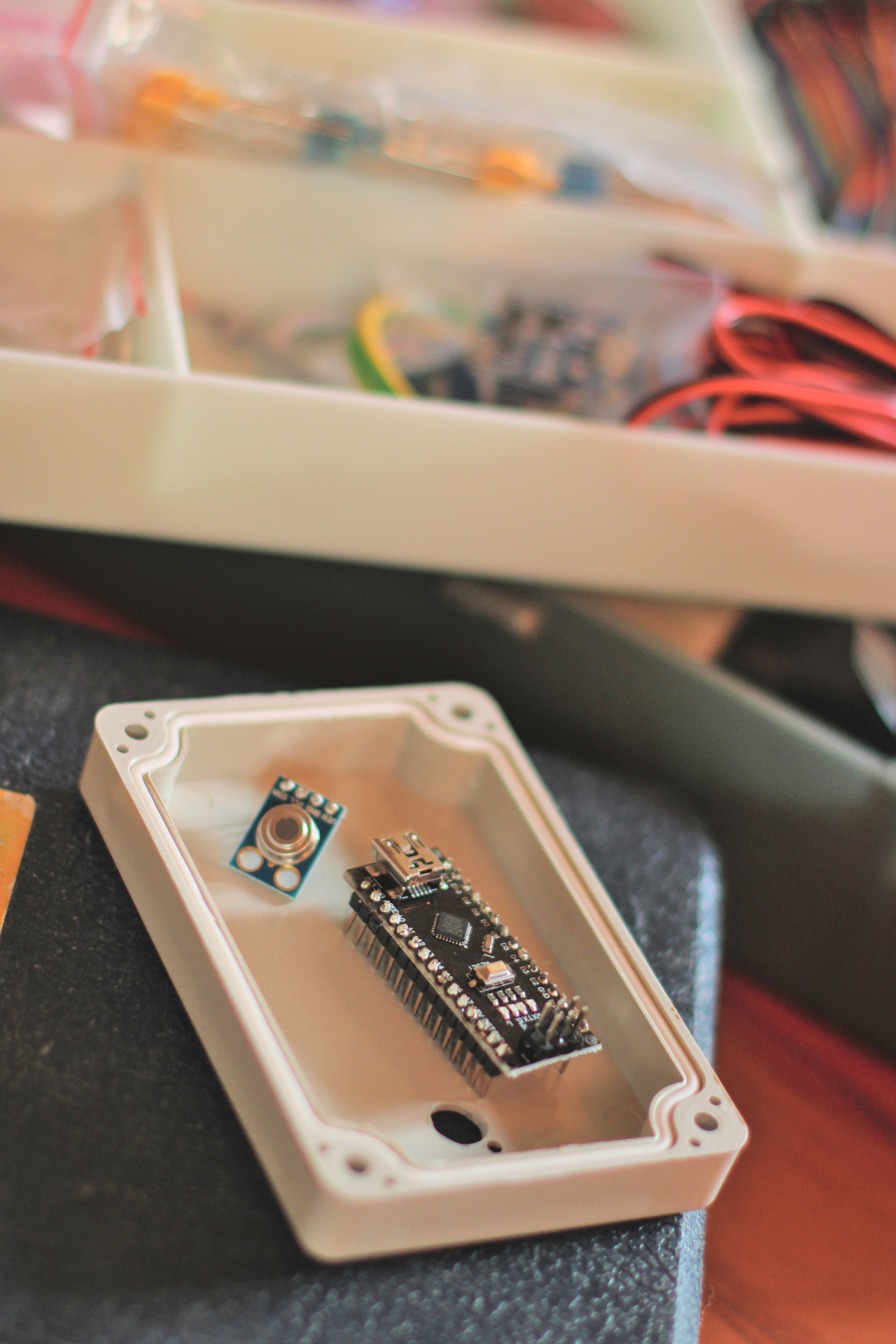 It could be more difficult to clamp wires on the terminal adapter once it is fixed. So it could be a good idea to screw jumper wires on good blocks for infrared sensor and fan just before.
Infrared sensor wires must be clamped in 3.3V, GND, SDA (A4) and SCL (A5) terminals. Fan wires must be just clamped in 5V and GND ones.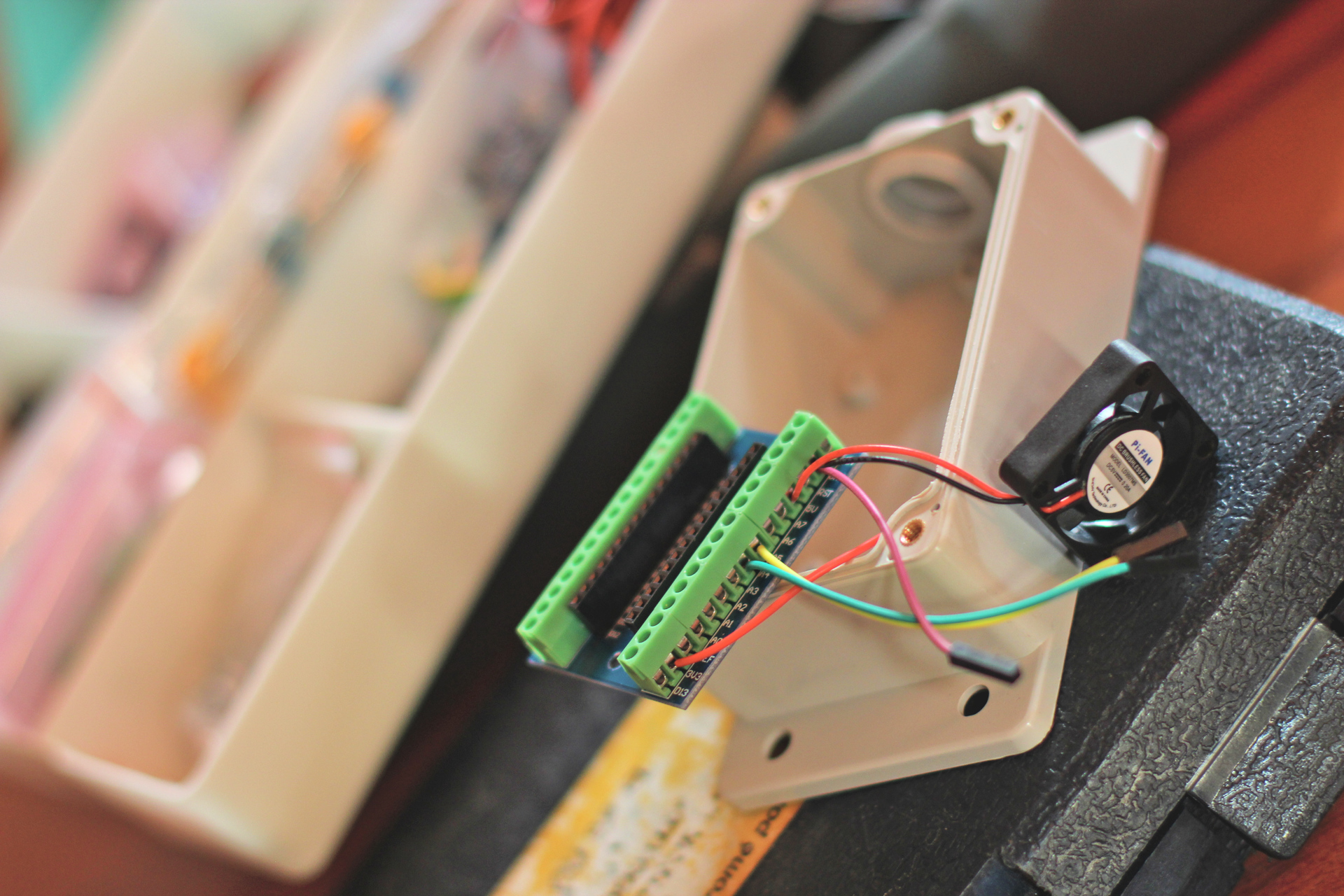 Step 3: assemble the elements¶
Everything is ready! The terminal adapter can be screwed in the casing, along with the fan.
Note that three screws are threaded into the plastic studs of the housing. Only one through the terminal adapter, two others squeezing it on both sides.
Next, screw the infrared sensor on the front cover, with a bit of silicone for sealing. One screw is enough. Plug jumper wires on sensor, and insert the Arduino board on the adapter.
Once done, you can close the housing, plug the USB cable and admire the splendor of your work with your proud wet eyes!